Your wedding is supposed to be the happiest day of your life, but if you wear a dress that's too tight or heels that are too high, the only thing you'll be is uncomfortable. What's worse is that it may even show in the photos! Being happy and comfortable on your big day doesn't have to be mutually exclusive. All it takes is a little bit more attention to the smaller
details.
Choose well-fitting undergarments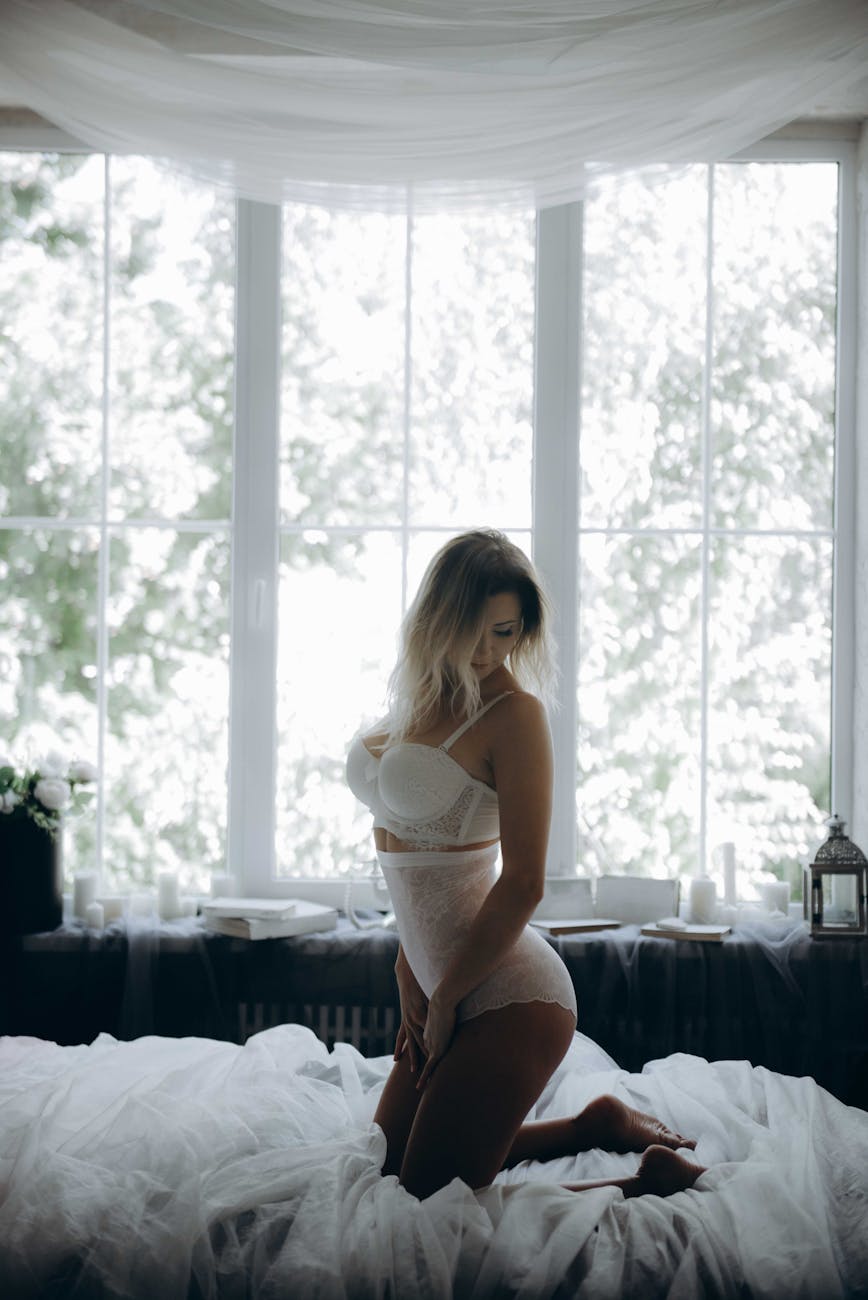 Many blushing brides immediately regret wearing lingerie under their gowns, which can be a cause of uneasiness. The reality is that you will have enough time to change into sexier intimates before your honeymoon so there's no reason to wear them right away. If you want to feel more confident in your dress, you can also put on shapewear.
According to Bustle, the number one rule when choosing shapewear is to stick to your size and not go a size or two below. If you're squeezing into your undergarments, you'll soon find the tightness uncomfortable. That's definitely not something you want to have to contend with on your wedding day.
Factor in the weather
Every bride wants to feel radiant on her special day but many forget to
think about the weather and location. Bring a few accessories that can help you through the ceremony. If it's a little windy outside, a fashionable wrap can help so you won't be shivering when you recite your vows. If you're tying the knot somewhere tropical, bring a fan or a lace handkerchief.
Understand the dos and don'ts of hair and makeup
One of the biggest mistakes you can make as a bride is skipping the hair
and makeup trial says expert, Liz Fuller. Think of it as a rehearsal for the wedding where you can decide if a look is something that not only makes you feel glowing but also wearable for several hours. Will you be able to move around with your hairstyle and dance with your partner? Will you be able to smile through your foundation?
She adds that you should always go over a makeup artist's portfolio to make sure that it fits your personal style. Nothing can make you more self-conscious than hair and makeup that's untested. To add to that, here at K Lenox Photography, we emphasize the need for starting a skincare routine months before the big day. Only people blessed with clear skin and good genes can be makeup ready in no time!
Pick the right footwear
The fourth and possibly most important tip for comfort involves footwear. If you're not used to wearing six-inch stilettos, your wedding is certainly not the best place to start. Glamour highlights that wearing high heels can make you irritable and may even become a tripping hazard.
Instead of wearing six-inch heels, opt for something more comfortable like a chunkier wedge. Some brides even ditch their heels and wear stylish flats, which is a look that you can totally rock on your wedding day.
Woman Within lists a collection of flats in various styles that lean towards a more unconventional look for your wedding day. Flats are a great alternative to modern high heels as they can be chic and comfortable at the same time without looking too casual.
In Conclusion
The only thing you really need to remember on your wedding day is that you don't have to conform to every rule in the book. Nobody will force you into wearing uncomfortable clothes or a look that doesn't suit your style and personality. What's important is that you feel happy and at ease when you walk down the aisle and during the party afterwards.
How to Prioritize Comfort on Your Wedding Day